eCommerce BEERS: Informal event not only with beer [event]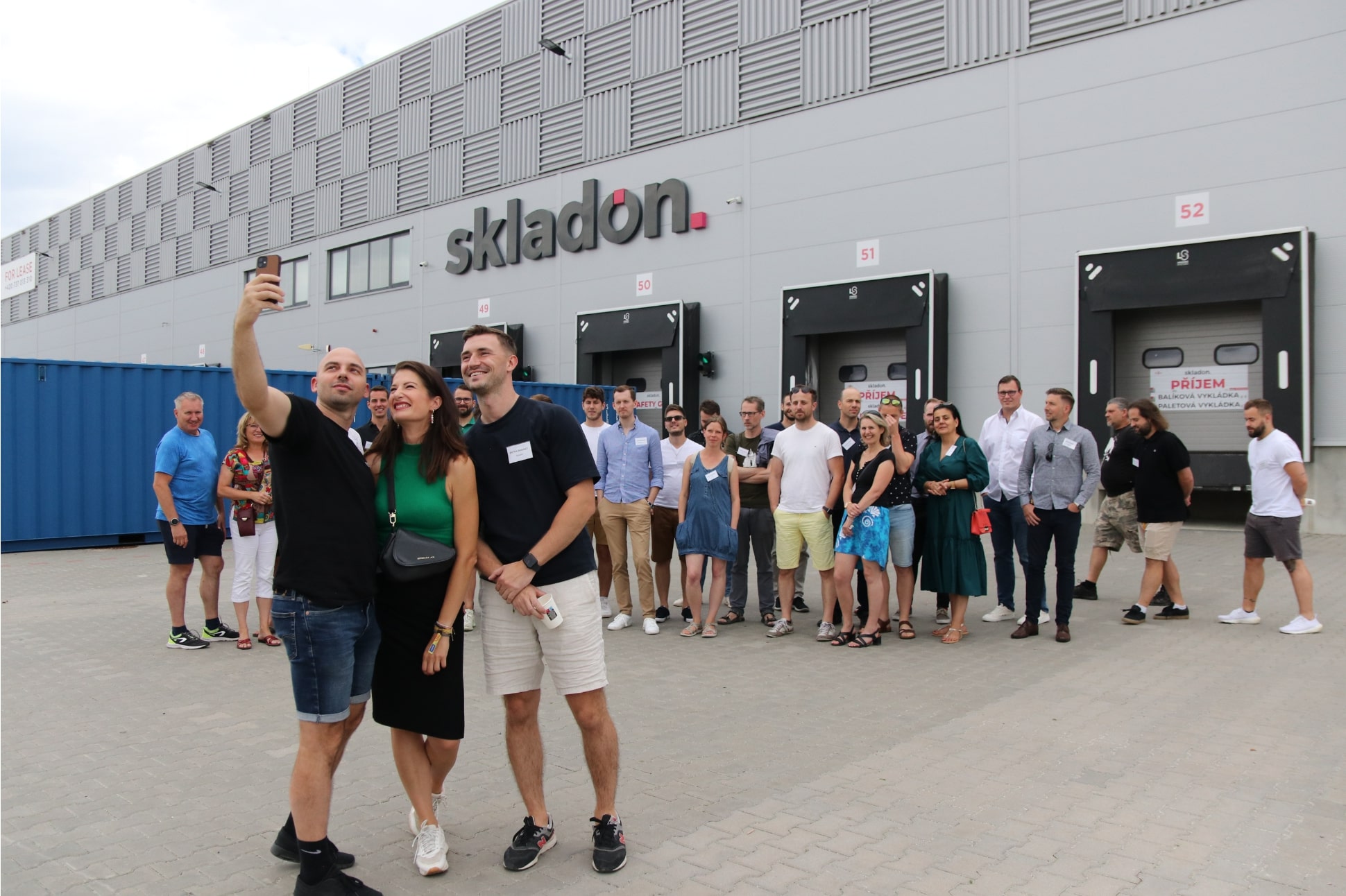 Naturalness, experience sharing, friendly atmosphere and e-commerce. This is how one could sum up the eCommerce BEERS community event, which brings together the Czech e-commerce scene every month.
How did the idea come about, who is behind it and what direction has the event taken over the course of almost a year? Or what is its goal, what are the rules of participation and what is the added value? Read on from the founders themselves.
LOOK FOR BEER BEHIND EVERYTHING
The eCommerce BEERS event was created, as the name suggests, over beer. Later co-founders Alena Barnova from MARIELI and organizer of the Women in Business conference, Marek Duda from Retino and Patrik Babinec from Skladon met at the same table. "The guys and I agreed at the time that in our Czech e-commerce scene, which is very diverse, there was no regular networking event where one could casually and directly educate and inspire each other with colleagues from similar businesses or industry specialists," Alena outlines the initial idea for the project. "I have been in e-commerce for over 7 years and I like to keep myself up to date, learn about new trends and innovative solutions. Ideally in the form of a dialogue and in a pleasant atmosphere. That is why we decided to organize an event in a similar spirit. An event with relevant people with whom we can exchange our experiences casually and mutually."

"The word is the word and in November 2021 we sat together at the first eCommerce BEERS event, where we were joined by the guys from mujkoberec.cz," continues Marek. "During the event, we had an informal chat over a beer about what someone is doing, what they are facing, what they are happy about and vice versa. And on this occasion we wanted to help each other," Patrik recalls. "I remember that during the afternoon, the idea came up that when e-shops don't go to networking events, they keep themselves in a kind of internal bubble. A bubble that prevents the business from moving forward," continues Alena. "This led us into a discussion about what format to give the event and in what direction to develop it further," adds Marek. "The result of our brainstorming was a mutual agreement to hold the event regularly on the first Thursday of the month and to expand the community with more interesting members. The next event in our Prague office, which was held in a Christmas atmosphere, already attracted more visitors, and since then the number has been growing organically," adds Patrik.
FROM PUBS TO COMPANIES INTERIORS
Gradually, the places also began to change. Initially it was intended to hold the events in local pubs, however, based on feedback and general interest from visitors, the venue began to move to the premises of participating companies. "In addition to the Ukrainian pub, where we wanted to make at least a symbolic contribution to the situation, eCommerce BEERS was gradually held at Ecomail and Legitas, at Grizly's warehouse, at Retino and at Skladon's distribution center," says Marek. The Retino event in particular was exceptional in terms of the number of participants. More than 150 e-commerce personalities attended, including the absolute top of the industry. André Kohout, a visitor to the event, also described it in his own words on his blog. "I went from a small eCommerce BEERS community event for about 30 people to an event where about 150 people came. For that I give a big up to all the organizers!"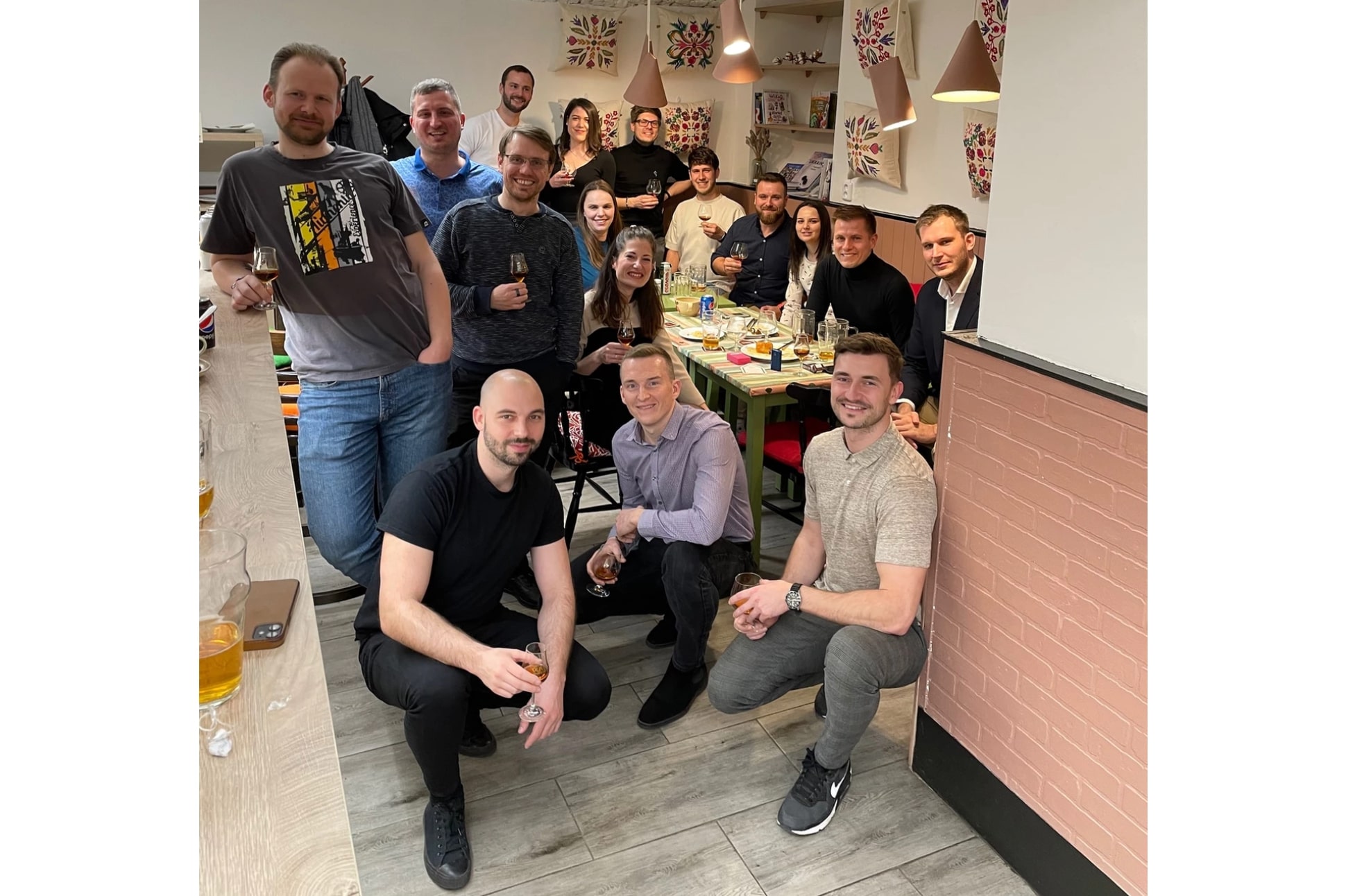 "We still try to keep the individual meetings in the "pleasant with useful" mode. Each of the currently organising companies, when we manage to acquire their premises organically, has its own program. At our events, visitors can look forward to various case studies, panel discussions, warehouse tours, tastings of local products, etc. However, everything is limited so that the core of the event remains unchanged – casual and relaxed networking with good food and drink," emphasises Alena. "We are also planning purely leisure activities, where, for example, the August edition will take place on rafts while rafting down the Vltava River. Compared to other events, we are not afraid to go outside the Prague region, as evidenced by the events held in Olomouc or Ostrava."
WHAT'S NEXT?
"The future direction of the event is still evolving quite agilely, we are gathering feedback from participants and adding our own perceptions. In any case, we want to continue inviting more experienced e-commerce professionals from a variety of industries and company sizes, as everyone can contribute their own perspective. We want to continue to maintain the balance between e-commerce representatives and service providers, the monthly regularity and the variability of the program and venue. Only in this way are we able to maintain its added value and exclusivity," outlines the continuation of eCommerce BEERS Patrik. "In short, we don't want to turn the event into a massive marketplace," adds Alena. "And last but not least, to continue to build the community," adds Marek.

"As for the following events, there is a lot of interest in organizing and participating – we have already booked the space for 3 months in advance. As Alena said, we are planning to go down the Vltava River in August, and in September and October we will visit other e-commerce companies to follow up on previous events. Our concept is based on a professional program and networking, so we are adapting the venues and guests to it," says Marek.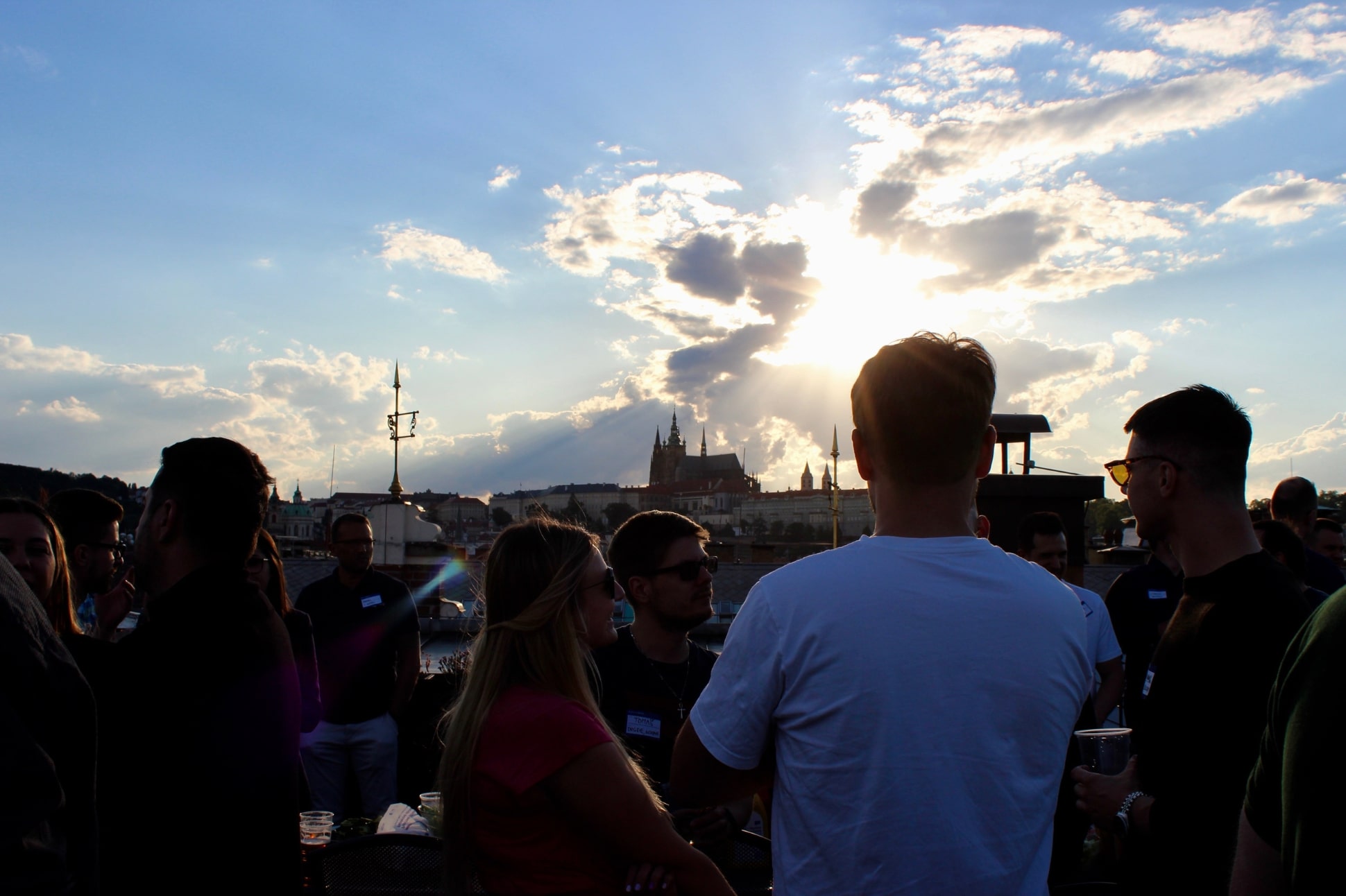 HOW TO BECOME PART OF THE ECOMMERCE BEERS COMMUNITY
Registration for the eCommerce BEERS community is available on the brief landing page at ecommercebeers.com. Once registered, an email is then sent to the candidate prior to the event to sign up for the following event. "Capacity varies from event to event, so we find a staggered ticket registration system to be the fairest," reveals Alena.
CONCLUSION…
"We believe in community. There is a bigger and more personal space to meet people with the same mindset. And these are the people we want to spend our days together with, during which we enrich each other naturally," Alena, Marek and Patrik agree.