Skladon has grown by another 6,000 sqm and shows that fulfillment is on the move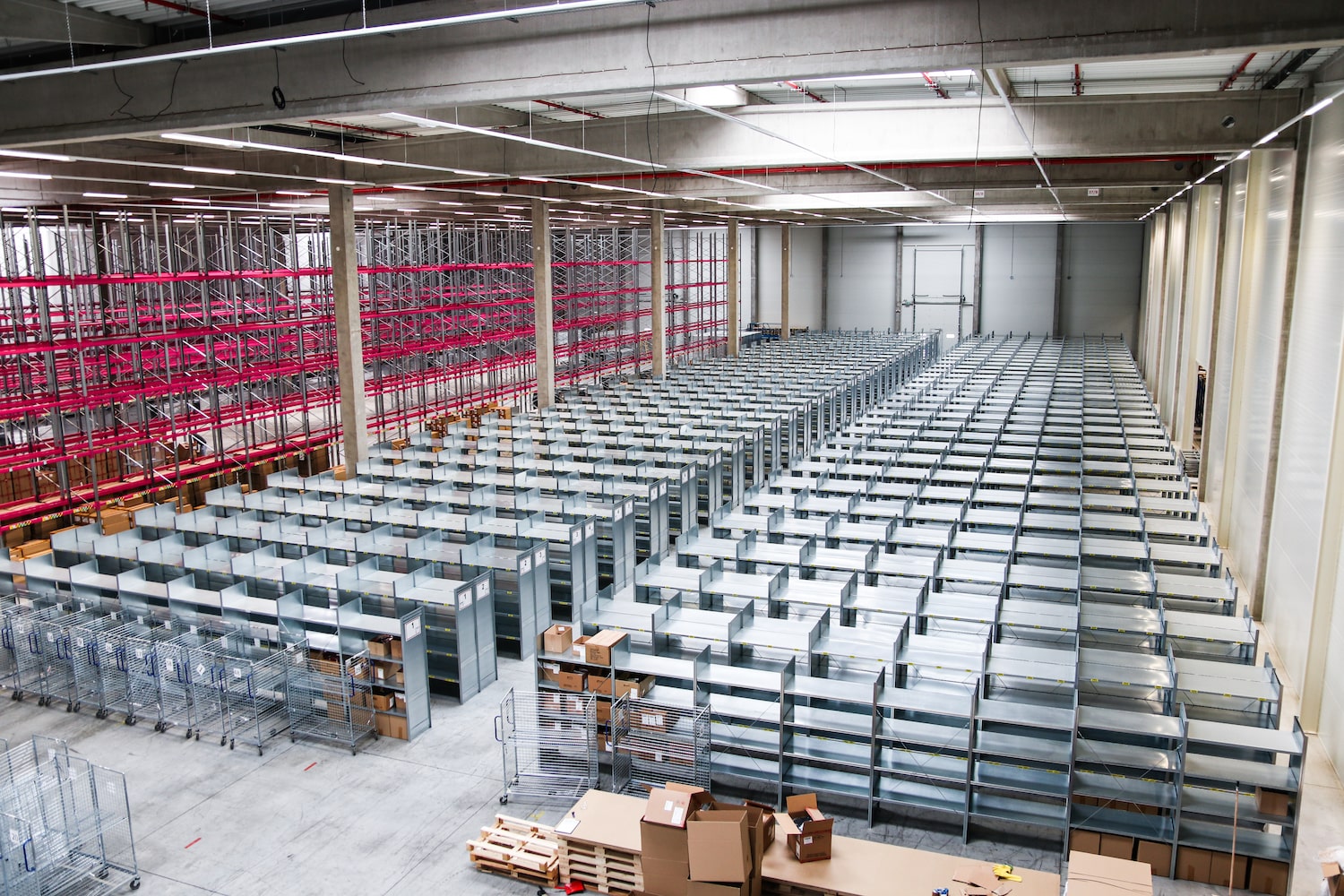 Mosnov, August 1, 2022 – Skladon, the logistics outsourcing company, has officially expanded its premises by an additional six thousand sqm to a total of 16,000 sqm. This follows on from last year, when it doubled its capacity in the Mosnov industrial zone, near Ostrava, Czech republic. With its further growth, Skladon is responding to the increasing demand from e-shops and retailers, for whom fulfilment is an increasingly common choice. The fact that the newly created space has been occupied since the first day of its operation is an indication of this. However, despite the growing interest in its services, the company is not running up against its capacity limits. It owes this primarily to the Mosnov site, which, thanks to its layout, offers almost unlimited growth opportunities. A vertical expansion of the warehouse is also planned.
The Mosnov distribution center has a very strategic location, with the Leos Janacek International Airport just one kilometer away. It is from this location that cargo planes depart every day directly to the central hubs in Germany, and the construction of a combined transport container terminal with a direct connection to the port in Antwerp, Belgium, will also be completed in early autumn. The facility also has direct access to both motorway and rail, allowing Skladon to offer its clients delivery to four countries within the next day by economic ground transport.
Skladon last expanded its premises at the beginning of last year, but even then it was clear that it would need to increase its warehouse space again over the next few years. The current market situation for industrial premises, i.e. the lack of storage space and rising prices, is leading to more and more retailers moving into fulfilment. During the first quarter of this year alone, the company recorded a fivefold increase in demand compared to 2021. This trend is also demonstrated by the fact that the new space was contracted from the very first day of its completion.
"The trend of outsourcing logistics has been common in other parts of the world for a couple of decades. For example in the USA around 80% of companies use it. Czech retailers are more conservative in this respect, but they are gradually realising that fulfilment can relieve them of unnecessary worries and also significantly affect their costs. In addition, the current high prices of industrial space and its poor availability are coming into play, which is accelerating the process of switching to outsourcing logistics. At the same time, many retailers are looking for the most efficient way to cope with ever-changing demand. Therefore, they approach fulfillment also for the possibility to pay monthly only for the space that they can actually use for their goods, whether their volumes are falling or rising," comments Konstantin Margaretis, co-founder and CEO of Skladon, on the reasons for the distribution center expansion.
Moreover, the redevelopment of the center does not only mean an expansion of the existing area, but also a lot of additional work, for example to ensure sufficient fire protection or safety at work for the employees. During construction, occupational hygiene rules also had to be strictly followed, which is why the distribution center had to be completely reconfigured in terms of lighting infrastructure and emergency lights. At the same time, Skladon tried to reflect its specific internal needs in the space. In order to save electricity, for example, it reconfigured its switchgear to light efficiently, i.e. where it was actually needed.
"There is a huge amount of work and time behind each new area built, with some of the equipment taking up to forty weeks just to produce the necessary handling equipment. Moreover, from the outset, every meter of space had to be designed to make our day-to-day operations as efficient as possible, while allowing us to follow the goals we have set for the future. At the same time, we are always trying to prepare the distribution center for possible crisis situations, which is why we have, among other things, modified the sprinkler systems, created escape routes across the pallet racks and subjected all systems to the tests required by legislation," adds Maxim Kovar, Skladon's logistics director, about the reconstruction.
The company currently handles fulfillment for more than 70 e-shops, to which it delivers goods worldwide, by cooperating with more than 20 global and local carriers. Thanks to its experience in logistics within foreign markets, Skladon also has the necessary know-how about how to operate in individual countries, which is one of the reasons why more and more e-shops are choosing it for their successful expansion into the world. In addition, Skladon has plans to expand its warehouse capacity by thousands of square meters in the future, using vertical stackers and combining them with conveyor systems or building a mezzanine in case of a further increase in demand. With these methods, the company is able to increase its space up to several times the current area.